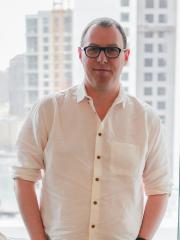 Speaker: Colm MacCárthaigh
Senior Principal Engineer @awscloud
Colm is an engineer at Amazon Web Services. For just over ten years Colm has been building some of the largest services at AWS, including Amazon EC2, S3, ELB, CloudFront, and Route53.  Colm is also an active Open Source contributor and is the main author of Amazon s2n, AWS's Open Source implementation of TLS/SSL, as well as a member of the Apache Software Foundation and a core contributor to Apache httpd and apr. In evenings and weekends, Colm is an Irish folk musician and singer and regular tours, produces and records albums, and enjoys teaching workshops. 


Find Colm MacCárthaigh at:
PANEL DISCUSSION + Live Q&A
The discussion will be about the promises and perils of eschewing coordination in distributed systems. The panelists will cover a diverse range of opinions and use-cases (control planes, streaming engines, SQL databases, service discovery systems etc).
Moderator: Cindy Sridharan