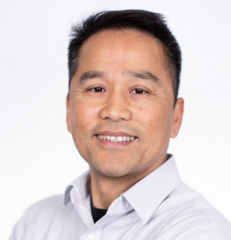 Speaker: Hien Luu
Engineering Leader @LinkedIn - AI & Big Data Enthusiast
Hien Luu is an engineering manager at LinkedIn and he is an AI & big data enthusiast. He is particularly passionate about the intersection between Big Data and Artificial Intelligence. Teaching is one his passions and he is currently teaching Apache Spark course at UCSC Silicon Valley Extension school. He was the author of the "Beginning Apache 2" book, which was published in 2018. He has given presentations at various conferences like QCon (SF, London, Shanghai), Hadoop Summit, JavaOne, and Seattle Data Day.


PANEL DISCUSSION + Live Q&A
Throughout the day, we'll have speakers cover how they've adopted applied machine learning to software engineering. The day wraps with a discussion from the speakers on taking an applied, pragmatic approach to adding ML to your systems and how they solved challenges. Eager to deploy ML and have questions? This is a forum to discuss, learn, and help crystalize that roadmap. Join us discussing first principles adding ML to your systems.