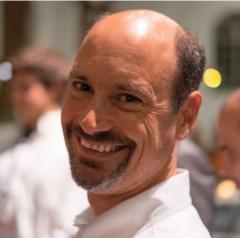 Speaker: Randy Shoup
VP Engineering @WeWork
Randy is a 25-year veteran of Silicon Valley, and has worked as a senior technology leader and executive at companies ranging from small startups, to mid-sized places, to eBay and Google. Randy is currently VP Engineering at WeWork in San Francisco. He is particularly passionate about the nexus of culture, technology, and organization.


Find Randy Shoup at:
SESSION + Live Q&A
Past a certain size, many software organizations grow by looking beyond their headquarters to distributed sites and / or remote employees. Some organizations -- and almost every open source project -- have always been completely remote. What are the secrets of the organizations that use multiple localities and time zones to their advantage? We will use examples from eBay, Google, Stitch Fix, and WeWork.
We will start with the organization itself - how to form teams, give them scope, and manage their growth. Next, we will discuss communication strategies for getting the best out of far-flung teams, as well as how to foster and maintain the human bonds and empathy critical to good work. Lastly, we will explore the human side itself. By looking beyond a single physical site, we can find better, more diverse, and more motivated employees. Talent, after all, is evenly distributed; opportunity is not.
You will take away actionable insights to help create -- or improve -- your remote teams.