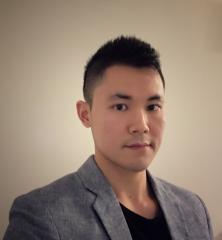 Speaker: Zi Wang
Leading the Machine Learning Engineering Work for Time Predictions @UberEats
Zi used to work on multiple people online collaboration and co-authoring for Office apps at Microsoft.  After joining Uber in 2015, he's participated in the design and implementation for multiple products, such as Uber Rush, Uber's in-house payment system, and Uber Eats. Now he's leading the machine learning engineering work for time predictions in Uber Eats to improve system efficiency and user experience.


Find Zi Wang at:
SESSION + Live Q&A
Uber Eats has been one of the fastest-growing meal delivery services since its initial launch in Toronto in December 2015. Currently, it's available in over 40 countries and 400 cities. The ability to accurately predict delivery times is paramount to customer satisfaction and retention. Additionally, estimates are important on the supply side as they inform when to dispatch couriers.
This talk will cover how Uber Eats has leveraged machine learning to address these challenges. We'll briefly talk about the implementation of the intelligent dispatch system, and compare the versions before and after introducing time predictions powered by machine learning. Then we'll use food preparation time prediction as an example to show you how ML is applied in our engineering work step by step. In the end, we'll quickly go over the time predictions of estimated time to delivery the order and estimated time to travel.