Track: Modern CS in the Real World
Location:
Broadway Ballroom South, 6th fl.
Day of week:
Thoughts pushing software forward, including consensus, CRDTs, formal methods, & probabilistic programming.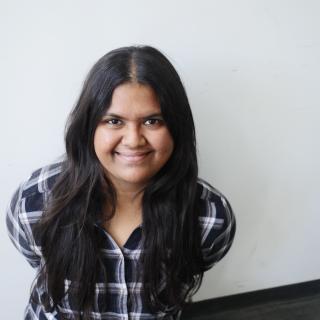 Track Host: Cindy Sridharan
Distributed Systems Engineer & runs the Prometheus user group in SF
Cindy Sridharan is a distributed systems engineer. She's the author of a book on Distributed Systems Observability with O'Reilly and the co-author of an upcoming book on distributed systems engineering in the cloud. She runs the Prometheus user group in San Francisco, has been a reviewer of several technical books and on the program committee of leading industry conferences on systems engineering. She lives in San Francisco and in her spare time enjoys hiking the gorgeous outdoors of the Bay Area, reading way too many papers and occasionally blogging about building resilient and maintainable systems.